2 year old entitlement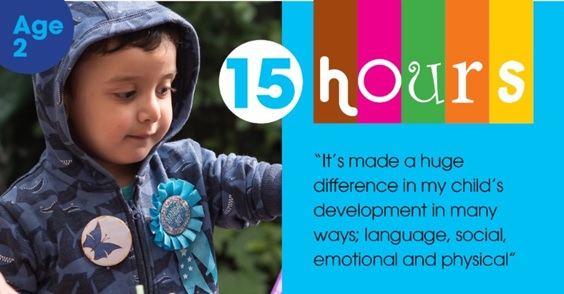 What is 2-year-old funding?
If your family is receiving some form of government support in England, 2-year-old funding is available to you, once your little one turns 2. Eligible 2-year-olds will receive 15 hours of free childcare a week then progress to 3-year-old funding, once they turn 3. Contact your Unique Angels childminding setting to find out more about eligibility.
How do I use my funding at Unique Angels?
Once you have your Golden Ticket from your Local Authority, please come in for a chat. Whether you're an existing Unique Angels family or thinking of joining us, your ticket is valid!
We really want the funding to work for you and your family. If your child needs extended hours of care or part-time support, we will be happy to put together a package that makes life easier and more affordable for you.
We will talk about your needs, explain how the scheme works and help you through the process, step by step. If you know that your child will need to be with us on certain days and times, please let us know as early as possible, so we can guarantee your place.
How parents can claim entitlement:
1. Online Eligibility Check
Via webpage
Successful applications generate a certificate that is emailed to the applicant.
Golden Ticket
Parents on the DWP's eligible list for 2-year-old funding have Golden Tickets sent to them in the post. Parents must register the ticket online at www.newham.gov.uk/goldenticket to be emailed a registration certificate. The same letter can be registered multiple times for twins/triplets etc.
Manual Approval Letter
This is issued directly by Newham.  It's for all applicants who have to provide evidence of their eligibility, verified by BSiL (Best Start in Life). If you lose your letter, please contact the BSiL team for assistance.
Full eligibility criteria can be found at: